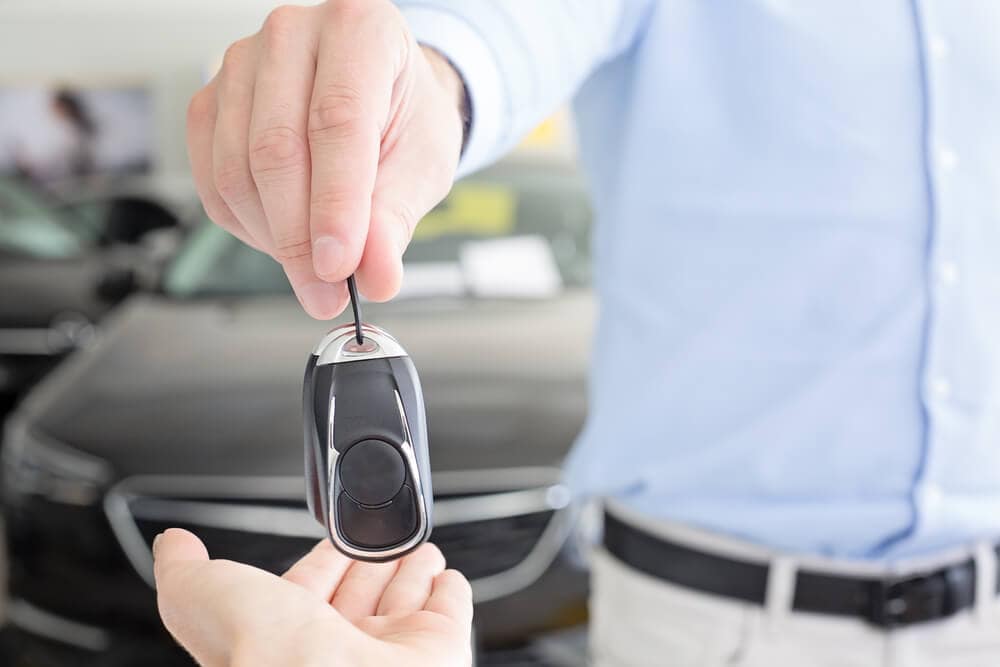 A warranty is a service plan that has your back in case your used car needs a sudden repair or has trouble working. The short answer to the question "Can you get a warranty with a used vehicle purchase?" is: yes. But if you're interested in getting a warranty for your next car, there's much more to know than just a "yes."
Usually, brand-new cars get a manufacturer warranty to ensure the quality of the vehicle they're buying right from their agency. That's why, when you're looking to purchase a used car, you want to go to professionals that'll inform you about the whole process and what your used car warranty covers.
The idea is to prevent any future accidents and ensure the quality of the car you're buying. Cars, SUVs, and trucks in Express Credit Auto's inventory go through a long and deep process for approval to ensure you get a good used vehicle that would feel as good as new. A used car warranty should protect you in case the vehicle needs any repair regarding some manufacturing or equipment fault.
Things to Know About Used Cars Warranties
Read the Details: Look at the Buyers Guide for the essential information about the car you plan to purchase. Check out the different warranties and use this guide as a starters point to consider when you're making a final decision since some cars may even still have the original manufacturer's warranty. You could make good use of it. Explore the vehicle's benefits to get the best option and the one that makes you feel safer on the road.
Older Vehicles: A warranty becomes necessary if you plan to purchase an older model of a used car. As your car ages, the chances of needing an unexpected repair or check grow. A warranty will protect the owner from unplanned situations that can be expensive without any coverage plan.
Check on Extended Warranties: Some dealerships offer to pay for any repairs and fix bugs when you get an extended warranty. For some buyers, purchasing the extended warranty is worth it, but remember that extended warranties aren't as accessible. Since these are repairs covered by the dealer, the service contract tends to be expensive, and they usually vary depending on the car's make, the model, your location, the plan's coverage, etc.
Read Reviews: Look at the cars you're interested in online and see if there are any reviews about their performance and what owners have to say about their experiences. This will help you down your list of options while looking for your new car and help you determine which type of warranty would work best for you.
Do you NEED a Warranty?
We strongly recommend having a warranty, but if you're not interested in getting a warranty for your used vehicle, don't worry! Let's stay optimistic and try a more old-school trick: saving money.
Start saving money if you need to get some details fixed down the road or if any special needs arise. This will be prevention so you feel safe along the way and have the financial possibility of improving any details that could come without breaking the bank.
If you can get a warranty for your used car, we recommend you take the opportunity to make the most of your money. This will give you peace of mind and help you without much trouble in case of need. As they say, it's better to be safe than sorry.
The Express Credit Auto Warranty
Not to toot our own horn, but we've been in your shoes before. So here at Express Credit Auto, we think about our customers and want to provide you with the best experience possible. So we offer our Express Credit Auto warranty. What does this mean? Every car purchased with us gets a 3-year/36,000-mile limited warranty.
Your Express Credit Auto warranty can be used in our Tulsa and Oklahoma City repair facilities. We will happily let you know if the problem is covered by our warranty, check, and fix your car. Check further details/costs on our warranty page.
Remember that our goal is to help you during and after buying. The idea is to have a great buying experience and an even better driving one. Consider your options and go with the one that's best for you!