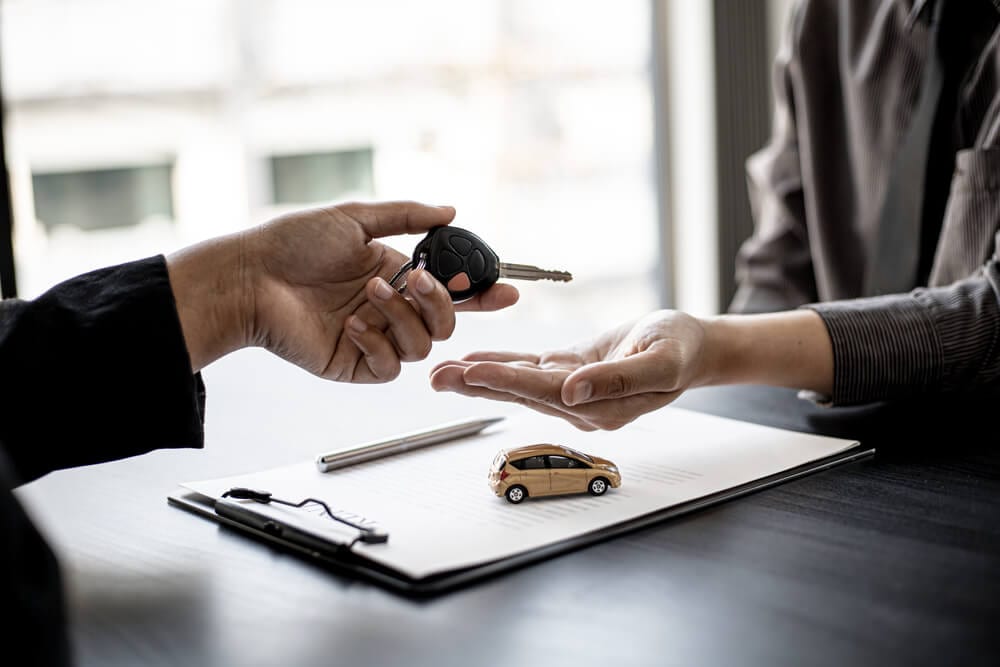 Before getting your new vehicle, you should know which financing type is best for you. Usually, people tend to go with the choice their families or friends recommend according to their experience, but let's not forget that every individual has their own budget, lifestyle, and needs. So keep an open mind when looking for the best choice for you.
Let's get down to the pros and cons of buy here pay here financing and traditional Dealer financing and see which one's for you.
The Basics of Buy Here Pay Here and Traditional Dealer Financing
When you're looking for your dream car or truck, you may be flooded with options to get great financing to make the payment ride as smooth as possible. You should be able to buy a vehicle without breaking the bank.
Here's how it is:
Buy Here Pay Here Financing: This means getting approved by the company you're purchasing your car from. It's an "in-house process" without getting a third party involved. It's easier and perfect for people who are starting their credit history or need more flexibility to pay.
Traditional Dealer Financing: It means going to a bank, manufacturer, etc., to get a loan to pay for your vehicle. To be considered and approved for this type of financing, you should have a good credit history.
Pros and Cons of Traditional Dealer Financing
When looking for traditional dealer financing, you have to ensure you've already established a fantastic credit score. This can make the process a little bit tricky for first-time vehicle owners. Since you're getting into a dealership with a big institution, your score should be flawless.
You have more options to choose from. You can go to a dealership, recure to a bank, or even the manufacturer. And depending on each one of them, you'll be able to see more available rates or loan lengths based on what they can offer you after taking a look at your credit history.
Getting traditional dealer financing isn't as flexible as going for the Buy Here Pay Here option since they tend to give higher interest rates for a long time, even if having long-term loans seems like a benefit at first sight.
Still, this could be your choice if your goal is to keep creating credit history directly in your bank and if you get time to go through a lengthy process to see if you qualify for a loan.
Pros and Cons of Buy Here Pay Here Financing
You don't involve a third party, which gives you a chance to get a good financing deal firsthand with the company you're planning on purchasing with. This also allows you to build a good credit history if you can't get traditional financing or improve its quality.
The team you work with is the team you'll be paying your loan with; therefore, they'll be there from the first time you enter our store until the moment you get your vehicle. You're encouraged to ask every question you may have to ensure this is a great deal for you that works on your budget, lifestyle, and needs. The team is there to help you.
At Express Credit Auto, we take several steps to ensure that every car or truck in our inventory meets our high-quality standards. This means you can trust that you're getting the best vehicles from a reliable source when you do business with us. Additionally, we offer the option of a "buy here, pay here" financing program, giving you the flexibility to make a transaction and drive away in a safe, dependable vehicle.
This process is for you if you're looking for a more straightforward option to get a car. It's a simpler option with more possibilities to get approved.
Express Credit Auto in Oklahoma
If you're ready to explore the buy here pay here choice, check our process and inventory to see if it fits you. You can start the process online or in the store. It's your choice!
Visit us in any of our locations in Oklahoma and get all of your questions answered while looking around for your dream car or truck. We have the deals and the models for your needs.