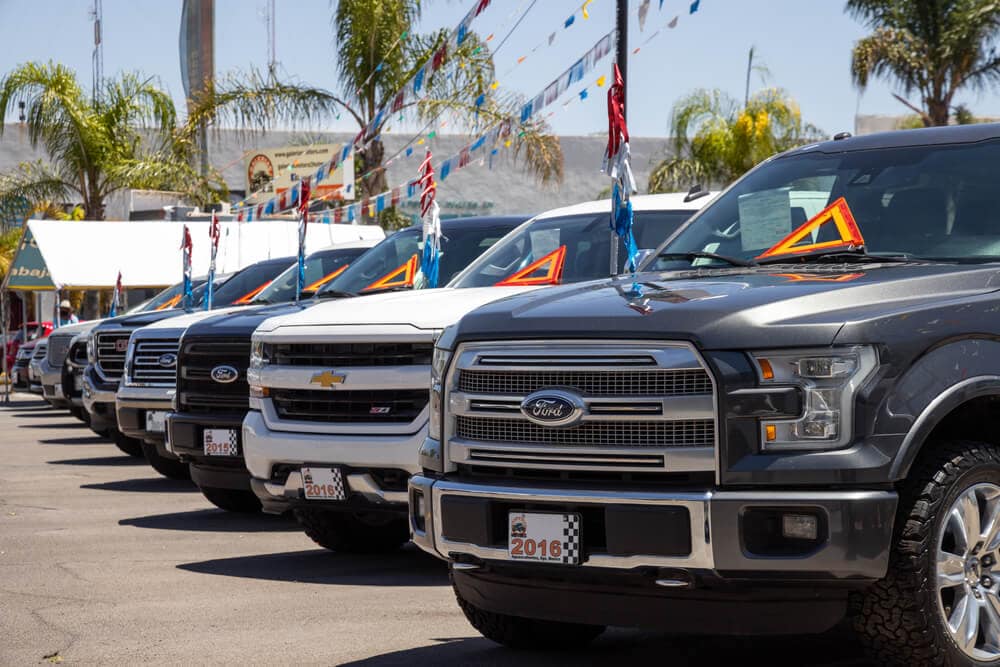 When you start the process of finding your new truck, you'll realize that the answer to "When's the best time to buy a used truck?" will depend on many different factors, from the end of the month to the start of the week, and the end of the year.
Whenever you're looking for a time or a personal-based answer, here are some of the most useful essential factors to consider when buying a used truck is the best time of the year.
The Best Time To Buy A Used Truck
Get ahead of your needs! Don't wait until you have to change trucks. Avoid feeling like you have to make a rushed decision and take your time to investigate, check options, and decide which ones are right for you. Remember that there has been a lower supply of parts and trucks after the pandemic, so checking on time will save you from a lot of stress and assure you get the one you want.
If you're planning on paying a visit, we recommend coming during the first days of the week. Since everyone's going back to their usual routines, they tend to leave looking for a truck as a task for the weekend. It'll be less busy than usual. But don't worry. At any time during your visit, a professional can help you in case you need assistance.
Investigate if there'll be any sales during the year. When you take the time to go through a deep investigation according to your likes, your budget, and what you'd like to get for your lifestyle, check if you can align your timing with a nearby sale. Use those to score the truck you've been thinking about and get your best deal.
Without a doubt, keep an eye out during December. The last month of the year is known to have some of the best deals since everyone's minds are around the holiday, getting good deals and treating themselves to something they've postponed month by month. December is one of the best times to commit, get your money's worth, and start the new year with a quality, pre-owned truck.
Seasons To Avoid When Looking for a Pre-Owned
As there are some seasons when it's the perfect time to purchase a used truck, there are some others you can avoid when trying to score the best deals. Usually, springtime is when a vast majority of models and plenty of options arrive, and there's plenty of room for them to upsell. It's usually when they're offered at full price.
When some specific models are in high demand, you're less likely to find them at a reduced price since their popularity rises. On the other hand, when these models are pre-owned, you get quality, experience, and a good deal. So, if you can get your hands on one of the most popular pre-owned trucks, don't let it go!
What if I Need a Truck Now?
As we mentioned before, the only one who can know when's the best time to invest in a used truck is you! According to your lifestyle, your budget, and the research you've done. If you feel like you're settled in a good place and want to upgrade your truck before anyone else, then the right time is now!
Feel free to explore the options, take a bunch of test drives, and see how you feel. A truck should be the extension of yourself, and let's face it, we just spend a lot of time riding our vehicles. You have to feel comfortable. This truck should be part of your element and, at the same time, be your greatest asset while hitting the road.
Your Truck at Express Credit Auto
Express Credit Auto is for you if you're in Oklahoma and looking for a used truck. We proudly own a variety of used trucks in excellent condition for you to choose from, incredible deals, and a friendly staff that will help you along the way to get your dream truck.
Check out our page, and if you want to see the trucks live, look at one of our many locations in OK. We're happy to welcome you!